Professional Profile: James Burde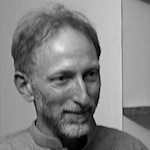 As sole proprietor of the Design Studio, I bring over 30 years of training and professional experience to my work. My design education began with my studies of art history, architecture and design at Hampshire College and the University of St. Andrews in Scotland. Before graduating, I took an Introduction to Architectural Drafting and Design course at Smith College as part of Hampshire's 5-college exchange program, and went on in the summer of 1982 to do an internship with Tullio Inglese at NACUL Environmental Design Center in Amherst, Mass.

From 1983 to 1986 I did freelance work with architectural firms in the Connecticut River Valley, employing an acquired skill for building architectural models. This gave me an introduction to the real world of architectural practice in a way that allowed more fun and creativity than churning out working drawings.

In 1986 I moved to London, England, where I continued my freelance work, designing and building architectural models of historic buildings, including work I did for the National Trust, and high profile architectural buildings such as the Sainsbury Wing, Robert Venturi and Denise Scott-Brown's addition to the National Gallery in London. This work ultimately led me to Jerusalem, Israel, where I was invited by the Rothschild Foundation to design and build architectural presentation models for a new Israeli Supreme Court Building.

With the idea of spending a couple of years pursuing a nascent passion for modern architecture and broadening my skills in the practice, I moved to Paris in 1989 where I found work in the atelier of Yves Lion, an eminent Parisian Modernist. Here I was part of a team bringing together projects ranging from urban design and redevelopment to public housing, museums, and civic buildings.

I returned to the U.S. in 1993 and decided to direct my attention fully to developing my skills as an architect, drawing upon the experience I had acquired in Europe and the Middle East. With the objective of launching an example of my work, in 1996 I began the project of designing and building my own house in Vermont. To this end I recruited a team of builders and worked with them learning countless "tricks of the trade." I brought many ideas to the process as well, combining my knowledge of Modernist and European building with the building traditions of New England and a feeling for the inherent beauty and sense of belonging buildings have when local materials are used in their creation.

In my practice, I have applied skills and ideas honed and developed over time to a variety of projects ranging from furniture design to custom homes and site specific buildings, creating work that unites the clean lines of European modernism with New England tradition, the warmth of natural materials, an acute environmental sensitivity and a sense of style and fun.

---